Archive for the 'paranormal' Category
Sunday, December 26th, 2010
My latest report [co-hosting Marla Brooks' radio show], is up at my website: here.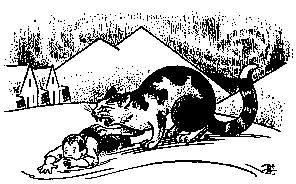 Sunday, October 3rd, 2010
Yesterday, Saturday October 2nd was the first (annual?) SoCal ParaCon, at the Los Angeles Convention Center. Originally the venue was to be at a haunted closed-penitentiary, but the short-sighted fools there didn't want the place to be advertized as being possibly haunted. Thankfully, as Lorie discovered, the Convention Center was far better.
Para-publicist and investigator Donn Shy had notified me that an entrance ticket for me had been procurred by Jeannette Osborne, so I was able to attend. As currently I am dog-sitting whilst my roommate is out of town, I was able to attend the event but not the evening investigations, which were not only the then to-date uninvestigated Museum of Death on Hollywood Boulevard, and the famously haunted Linda Vista Hospital!
Various friends I've previously met online and at Donn Shy's Queen Mary event were in attendance: Dianne Rule, Vici and Joe Ruffulo, Victoria K and Suzanne Stromin, Scott Gruenwald and Matthew Goldman of the The Paranormal STU (though I kept forgetting to ask Scott as to why Terry Campbell was absent), Jessica Johnson (who I met the night Lorie's group went through the aforementioned unnamed penitentiary to see if it would fit the needs for the event).
Jymie Darling of Panpipes (where we filmed my Man-Away short film I wrote), not only had a Panpipes booth, but was streaming live for her Occultist Radio show on ParaQuest Radio Network.
Lorie's husband Daz and I spoke about various places, as well as my wondering how Debby and Mark Constantino were not speakers at the event.
Other speakers included (though not limited to): psychics Tuesday Miles and Mark Nelson; Marti and Michael Parry; Rex Williams apparently of the Siffee series Destination Truth (the show's official site making no mention of him notwithstanding); demonologist Thomas Durant (who I saw speak before/at a preview screening of the Huck Botko film The Last Exorcism and an eventual investigation with whom I won as part of the event's raffle); and Christopher Saint Booth understandably promoting his THE HAUNTED BOY–The Secret Diary Of The Exorcist DVD which was released the same day.
All in all I'd say the event was a complete success. I look forward to hearing how went the evening investigations.