Saturday June 29, 2019
Tracie Austin
While I was scheduled to work, and somehow Henry forgot so was at first a little puzzled as to my absence, tonight's guest was author Tracie Austin. Ceiling Cat Barbara Duncan
Tracie has considered whether she may have been abducted or an exerience, in childhood. She does recall speaking to Someone or Something as a child, but can no long recall exact specifics. Astologers having done her chart would wonder what on earth happened to Tracie when she was seven...
While she had had a regression due to four-hour missing time from a Florida hotel, she has not for possible alien encounter/s.
She described the various way aductees experience their abduction/s. Also discussed was the apparently breeding programs the non-terrestrials have been doing, the base/s on the far side of the moon,
During the first break CC told me in Skype Chat that tonight we had listeners in the US, Canada, France, the Netherlands and the UK (later, another listener joined in from Belgium).
Tracie discussed the various species, such as the varied types of Greys, the Reptilians, (similar to, as Henry pointed out, the Reptilians in The Last Starfighter, a famous pop-culture film of which Tracie was unaware), the trickster-like Dwarves, Nordics, and the Tall Whites which seem to hang out around Indian Springs, Nevada, et al.
Tracie recounted a few of the abduction accounts from her books as well as considerable information and theories regarding alien implants.
Henry reported that the next week's guest would be filmmaker Jason Daly writer and director of the slasher film Beware. Tracie provided her Let's Talk Paranormal website; I provided the show's various page locations (my site's Paranormal View hub page, the show's official site, that we're findable on on Facebook, et al); Kat was absent so could not give out her website tonight.

Alien Encounters
in the Western
United States
Author:
Tracie Austin

Welcome to Haunted
Las Vegas, Nevada
Author:
Tracie Austin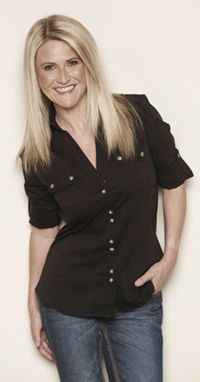 Tracie Austin