QORE System
QORE is your foundation for optimal-aging©. Aging well is a choice you must make.QORE makes it easy with a very simple and practical daily regimen offering nutrients tailored to your body's core systems — your heart, immune system and digestive tract.
Promotes healthy cardiovascular and immune functions
Promotes energy
Protects against fatigue
Helps promote healthy cholesterol levels
Detoxifies
Improves sleep
Boosts Immunity
Enhances digestion
Increases energy and vitality
Promotes healthy inflammation response

Qivana Qore System video [also viewable below]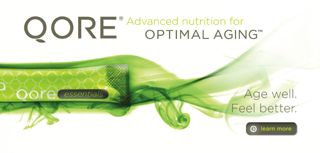 Qivana Qore System Ingredients
Click on thumbnail
for full size
METABOLIQ© System
Qivana's METABOLIQ© System is the world's first weight management system clinically proven and scientifically engineered to correct the underlying cause of weight gain — your metabolism.
Balanced nutrition
Optimizes muscle building and repair, protecting your deterioration during weight loss.
Energizes muscles to burn calories and fat stores
Targets the root-cause of weight gain — your metabolism
Backed by 30 years of University Research
Created by world-renowned metabolism expert Dr. Donald K. Layman

Dr. Layman explains metabolism and the Metaboliq System

Qivana Metaboliq System video [both Metaboliq videos also viewable below]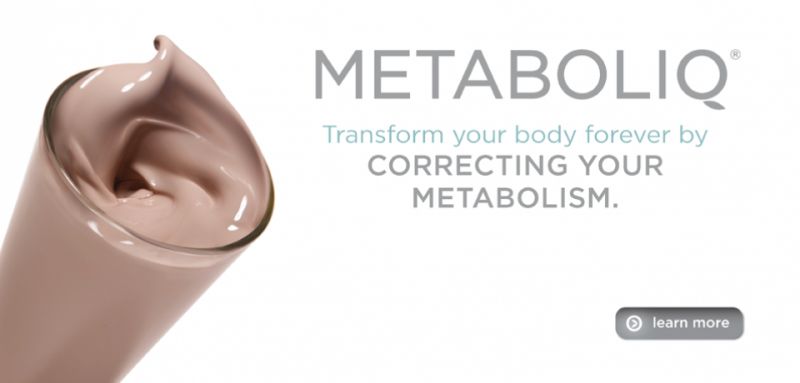 Qivana Metabolic System Ingredients [Chocolate]
Click on thumbnail
for full size
METABOLIQ© Recharge
[For those who cannot take chocolate or vanilla, Metabolic© Recharge is an effective "alternative" to the Metabolic shake.]
Based on a recent discovery by Dr. Donald K. Layman, Qivana's Metabolic© Recharge is a powerful blend of amino acids ignites the mitochondria in your muscles, increases its fat-burning efficiency, and burns excess fat stores for 2-3 hours at a time.
While you may lose weight with fad diet programs and products, you are likely doing more harm than good by losing lean tissues including muscles, organ tissues, and bone mass. Loss of muscle and bone becomes even more dangerous as we get older and lean tissues are more difficult to repair and recover. Without proper nutrition during weight loss to target loss of body fat, the loss of lean tissues (muscles, bones, heart, liver, intestines, and kidneys) reduces your ability to burn calories and eliminate body fat. This makes it more and more difficult to lose weight and keep weight off. Because of our modern food distribution system, and our convenience-oriented and indulgent society, weight management must become a daily, deliberate, and conscious process. It doesn't need to be complicated or difficult, but healthy and successful weight management must be a lifestyle decision. Qivana is dedicated to providing real solutions to healthy and sustainable weight loss and to creating lifestyle habits that will help you regain your health for life.
Stimulates, protects, and properly nourishes your lean muscle tissues for fat burning.
Naturally melts away fat by resetting and recharging your metabolism.
Leads to a sustainable, improved body shape and composition within weeks.
Eliminates hunger pangs, energy crashes, and unhealthy food cravings.
Burns excess fat stores for 2-3 hours at a time.
Doubles your body's fat-burning period (from 2-3 hours to 4-6 hours).
Reduces fat storage and accelerates fat loss.
Increases the fat-burning efficiency of mitochondria in muscles.
Optimizes muscle building and repair, protecting your deterioration during weight loss.
Product profile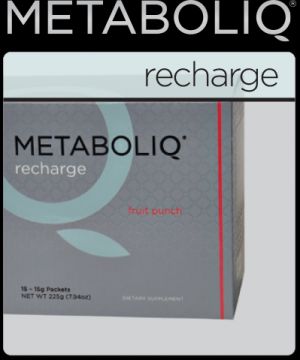 Fructose, Citric Acid, Natural Flavors, Malic Acid, Beet Root (for colour), Silicon Dioxide, Reb-A (Stevia Extract).
Contains No Allergens.

Qivana Metabolic Recharge Ingredients
Click on thumbnail
for full size
PRIME Nitric Oxide Activator System
Most of us are willing to accept that many things just come along with aging: heart disease, poor memory, lack of energy, cold hands/feet, slower cognition, and sexual problems. The truth is that an incredible molecule, known as Nitric Oxide, can help restore many of these vital functions and processes. Its presence in our body improves blood flow crucial to the healthy function of nearly every organ and tissue in the body. In fact, the discovery of Nitric Oxide's role in cardiovascular was so revolutionary that it was awarded a 1998 Nobel Prize in Medicine. However, after age 40, most of us fail to produce enough nitric oxide... that's where PRIME comes in. PRIME is the most efficient and effective way to restore Nitric Oxide and improve blood flow.
[The "Miracle Molecule" that Combats Aging]:
Nitric Oxide (N-O) is a messenger molecule, produced in the blood vessels, that tells your arteries and veins to relax and expand, or dilate. Research has shown that your ability to produce Nitric Oxide decreases with age. PRIME is shown to improve your N-O production and allow you to create better blood flow of nutrient-rich blood, making it the key to healthier living.
Helps restore Nitric Oxide production through all known pathways
Helps prevent arteries from stiffening and narrowing.
Qivana PRIME System video [also viewable below]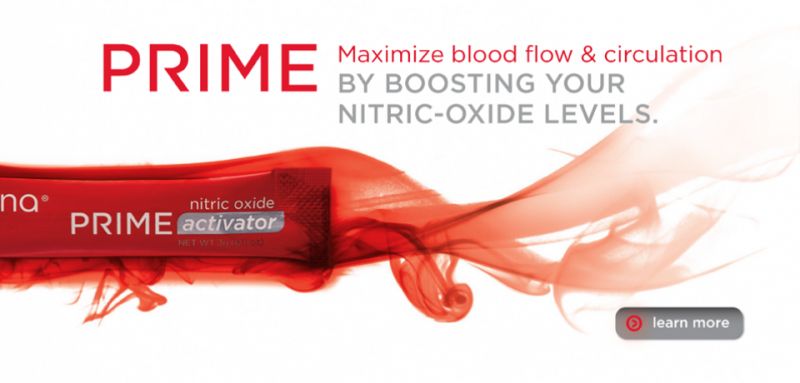 Qivana PRIME System Ingredients
Click on thumbnail
for full size
I've added this "optional" product to the page as lately so many friends and people I've met have indicated suffering from insomnia.
QORE PM is a novel, all-natural sleep aid designed to address the biological problems underlying poor sleep quality. Insomnia and low-quality sleep affect millions of individuals, resulting in lost productivity, poor quality of life, and health complications. Evidence from cutting-edge neurobiology and biopsychology research suggests that changes in endocrine system functioning and the production of brain neurotransmitters disrupt sleep quality. QORE PM corrects these biochemical imbalances, restoring biological equilibrium and improving quality of sleep.
Unlike pharmaceutical sleep aids and many other all-natural sleep products, which often produce grogginess or drowsiness upon waking, QORE PM is designed to promote feelings of renewal and freshness. QORE PM achieves this by correcting abnormal sleep cycles and supporting other biological systems related to good health.
QORE PM combines a centuries-old formula from Asia, with cutting-edge sleep research, in a balanced formula to address all areas of sleeplessness. Unlike most sleep aids that leave you tired and groggy, QORE PM allows you to wake feeling refreshed and energized.
Promotes normal, health sleep with nutrients addressing each stage of sleep
Improves sleep quality with fewer sleep disturbances and faster reinitiation upon waking
Unlike other prescriptions and over the counter remedies, you will wake refreshed and energized without a hangover or groggy feeling
Fast-Acting formula (improving sleep latency)
Use worry-free, PM is non-habit forming, safe for daily use

According to the CDC, insomnia is a national health epidemic that affects more than 70,000,000 Americans. People with insomnia are:
More likely to have a serious illness
Four times more likely to be diagnosed with depression
More likely to have an accident on the job, at home, or on the road
More likely to miss work and accomplish less than well-rested coworkers
QORE PM helps you get a perfect night's rest, essential for well-being.

[Take 1-4 capsules 30 minutes before bedtime.
CAUTION: Do not drive or operate machinery immediately following use of QORE PM. (If you are pregnant, lactating or under 18 years of age, please consult a physician prior to use).]

Qivana PM Ingredients
Click on thumbnail
for full size
For more information (on Qivana products, ordering Qivana products [or Discounts on Qivana Products),
email Geoffrey Gould directly with your phone number contact information.